It was a hot summer Sunday and we just came home from vacation only to walk into a very very hot house something that we wasn't expecting especially after just being on a weeks vacation. I contacted Suits air conditioning and within an hour he was here only to give us more bad news. The compressor had went out and we really needed a new unit. Mr. Suits assured us he could get to it first thing Monday morning and by 1 o'clock we had a new air conditioner and has been running like a cadillac ever since. Thank you Suits Air Conditioning for being there. Due to the prompt service we got I have referred him to several other people.

Don K. - Mesquite, Texas

Dear Robert, We surely appreciated your prompt repair on our downstairs heating unit. It's working perfectly! It was so nice of you to come to Rockwall twice yesterday - Thank you so much!

Barbara and Steven - Rockwall, Texas

P. O. Box 461104 - Garland, Texas 75046-1104

License #TACLB006134C

Insured



We believe in honest, outstanding service at fair, competitive prices...

For the ongoing comfort and satisfaction of our valued customers.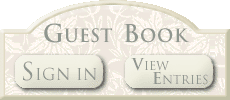 Check Out our Referral Program!

Click on the Coupons Button!



Keep Your Systems Tuned-Up for Safety & Efficiency!